Princesses, Food and Wine, Star Wars, OH MY
Food and Wine? Princess? Star Wars? or the Marathon Weekend? 5k? 10k? 13.1? 26.2? We haven't even mentioned the different challenges yet.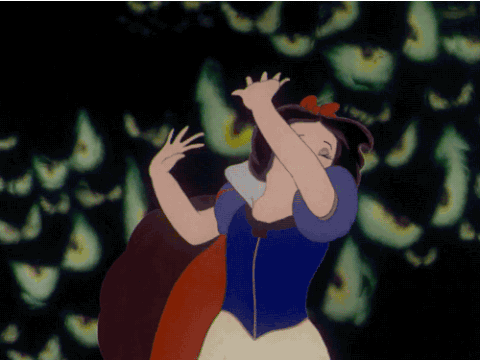 Yes, don't worry, I think it's safe to say you are not the first person overwhelmed and terrified in regards to choosing the best Run Disney Race to run.
In 2016-2017 season, I participated in every Run Disney Race Weekend.
Each race definitely had its own pros and cons for runners of all kinds and it can be an extremely daunting task to decide which one is best to choose.
For some its easy- you like princesses and want to run Princess. Or you like food... but mostly wine... so you run food and wine. You may be the biggest Star Wars geek on the planet so why run anything other than Star Wars Weekend? Or, you are like me, and anything less than 26.2 miles is for the weaker minded and the marathon weekend is your only option. However, sometimes, the decision is not that easy.
To aid you in your decision making process, I have included a short description of the pros and cons of each Run Disney race weekend. Later articles will highlight each specific race weekend in more detail!
Marathon Weekend:
Pros:
- It is the only weekend with the option to run a full marathon!
- Seems that this weekend is more of a "runners" race. With the option to run the full marathon and the goofy, this race always seems to draw more of the serious runners.
- This race takes place in January, meaning it is often one of the races with more favorable weather conditions
- Park Crowds are typically more mild during this time as the holidays have officially ended.
Cons:
- Not as many people seem to embrace the opportunity to wear costumes. While there are still many creative outfits, the costumes seems to be more entertaining and original in the Princess and Star Wars weekends
- This race weekend spans 4 days instead of the typical 3. If you are looking to run a 5k or 10k but are unable to take a lot of time off to run the race, this weekend may not be the best option. The 5k is run on Thursday, while the 10k is run on Friday.
- There are no special events or holiday celebrations happening in the parks during this race weekend.
Princess Weekend:
Pros:
- The characters at this race weekend are some of my favorite unique sightings ever! My personal favorite was one photo opportunity during the race where I got my picture with Prince Eric, Hercules, John Smith, and Eugene Fitz Herbert!
- Generally, this does not have as many fast finishers. This means it has historically been easier to get into a high coral with a proof of time as opposed to other races.
- This race happens in February, generally, weather is fairly mild.
- Costumes for this race are always fun to see!
- Festival of the Arts is going on during this race weekend!
Cons:
- This race tends to draw a less experienced crowd. For many this is their first half. Beware of walkers and make sure to submit a proof of time if you plan on seriously competing in the race.
- This race seems to fill up quicker than Star Wars or the Marathon Weekend. Make sure to sign up as early as possible.
Star Wars Weekend:
Pros:
- COSTUMES: There is no limit to the creativity of fans in regards to creating running costumes. As a Star Wars nerd myself, this is one of the most enjoyable parts of the weekend for me.
- This year, they are allowing you to choose which side you run for- the light? or the dark? HOW COOL!
- The 501st legion are guest stars at this event! There members dress up as all kinds of star wars characters and line the course! This makes it easier to get photos with more unique characters that Disney may not normally have.
Cons:
- This is a relatively new race and it seems that Disney is still working out the kinks in this one. The course has changed over the past couple of years and there did not seem to be as many unique character photo ops as some of the other races had.
- This race takes place in late April, for some this may still be winter.. but in Florida... this means its basically summer weather. Beware of the heat!
Food and Wine Weekend:
Pros:
- Food.... but mostly wine!
- The post-race party with free entry for runners!
- The $15 Disney gift card that you can use at the post-race party that is part of your race entry!
Cons:
- RIP Osborne Lights. There is no greater experience then running through the Streets of America with the Osborne Lights all lit up. This is no longer possible (blame star wars for this).
- Generally, this race weekend is before any festivals or holiday events begin to take place. \
- The course has also changed over the past couple of years with the construction in Hollywood Studios. Plan accordinly, especially if the race starts at one location and finishes at a different location.
I hope this little article helps you in making your race weekend decision! Share your race weekend pros and cons with us by messaging us on FB or intagram!
#rundisney #rundisneybeginner #PrincessHalfMarathon #foodandwinehalfmartahon #marathonweekend